We are always looking to connect with other quality assurance practitioners and educational developers. We are interested in establishing a quality assurance network within BC and Canada. If you would like to learn more about our work, collaborate on a project, or join the growing quality assurance collaborative in BC, please reach out to us!
At the time of writing this Handbook, Dr. Alana Hoare was the Associate Director, Academic Planning and Continuous Quality Improvement at Thompson Rivers University (TRU) and was responsible for leading and managing institutional accreditation with the Northwest Commission on Colleges and Universities, general education and strategic assessment of institutional learning initiatives, mission fulfilment planning and evaluation, and cyclical program review. Now she is an Assistant Teaching Professor in the School of Education, Faculty of Education and Social Work, at TRU. She holds an EdD in Educational Leadership (Western), and a MEd in Leadership, BEd in Elementary Education, and post-baccalaureate certificate in Teaching English as an Additional Language (TRU). Alana's primary field of study and practice is culturally responsive planning and evaluation in the context of post-secondary education quality assurance and educational development. Her research projects explore the scholarship of teaching and learning and have examined culturally responsive post-secondary performance measurement, qualitative evaluation methodologies for student success, inclusive leadership, the strategic assessment of institutional learning, and EAL students' academic preparedness. Alana can be reached at ahoare@tru.ca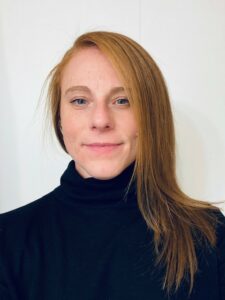 Dr. Catharine Dishke Hondzel is the Dean, Academic Excellence and Teaching Innovation, at Lampton College. She previously served as the Director of the Centre for Excellence in Learning and Teaching at Thompson Rivers University (2017-22). She holds a PhD in educational psychology (Western University) and an MA in applied social psychology (Windsor). Her work as an educational developer centres on appreciative faculty development, undergraduate research, experiential learning and the scholarship of teaching and learning. Her teaching experience has been in the discipline of social and educational psychology, including personality, health, adult education and research methods. Catharine's research projects have examined the role of teaching and the environment in fostering creativity; retention, completion and well-being in academic and trades students; and faculty and student perceptions of teaching cultures at research-intensive universities.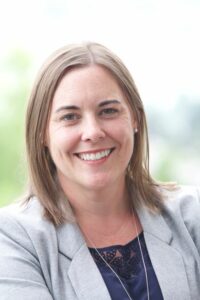 Dr. Shannon Wagner is the Vice President Research at Thompson Rivers University (TRU). She previously served as the Associate Vice President Academic (2021-23) at TRU. Prior to working at TRU, she served as Dean Faculty of Human and Health Sciences, and Interim Dean College of Arts, Social and Health Sciences at the University of Northern British Columbia. Shannon holds a strong commitment to building excellence in academic teaching, research and service and has been involved in major initiatives such as institutional academic visioning and restructuring, and has led program planning, renewal and quality assurance activities across a wide range of initiatives. Shannon's teaching has focused on occupational health, psychological assessment, statistics, epidemiology and health promotion and her research interests include quality assurance, organizational interventions, occupational mental health, and diverse abilities in the workplace. She is also a registered clinical psychologist with a primary focus on psychological assessment for the workplace. Shannon can be reached at swagner@tru.ca